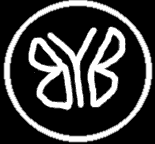 BIOGRAPHY Backyard Buskers, a trio based in Sheffield, were formed in the summer of 2009 drawn together through a mutual love of Americana, folk, things with strings, whisky, tea and fudge. An eclectic set ranges from old-time, English and American folk, country, blues, rock and roll and pop, and they are renowned for their three-part harmony singing.
They can be found bothering folk clubs, festivals and sheep throughout Yorkshire and the surrounding regions.
The line up includes ex-stand up Jane Foggin (vocals, Appalachian Mountain Dulcimer and banjo), ex-indie popster Kathy Cookson (vocals, guitar and mandolin), and talented luthier Richard Pointer (vocals, guitar and percussion) who makes Jane's Dulcimers.
Their debut full length CD "10 Of Your 5 A Day" is set to be released later this year.